Maneuvering the Rapids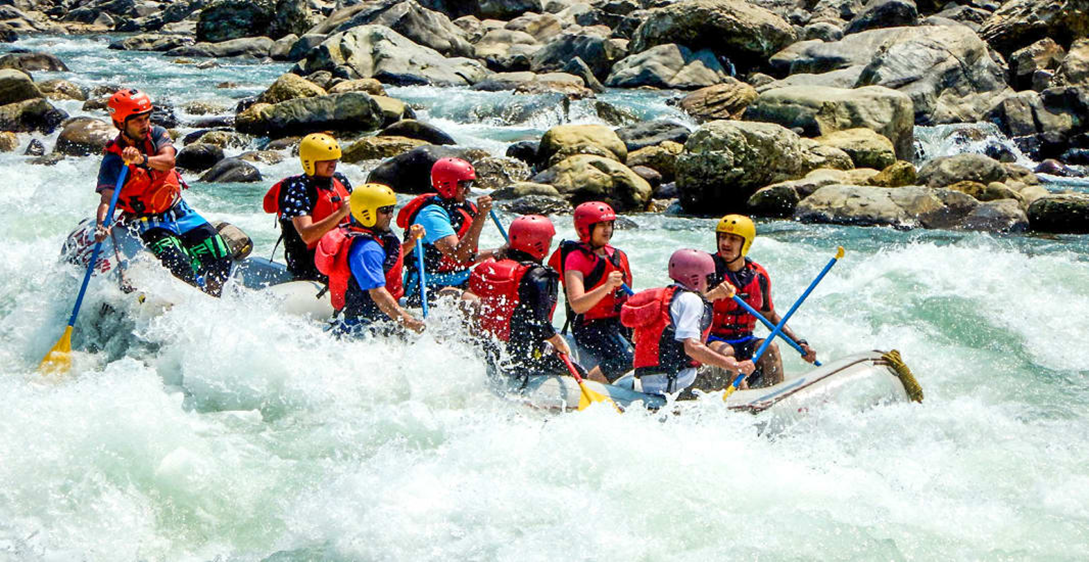 Trust in the Lord with all your heart and lean not on your own understanding; in all your ways submit to him, and he will make your paths straight. (Proverbs 3:5-6)
Recently I heard a story about a group of people who decided to travel down the rapids of a river over several days. As the rafters traveled upon this whitewater river, they experienced calm and rough currents, sudden turns, bumps, and twenty-foot drops.
Afterward as the rafters reflected on their harrowing adventure, the rafters discovered three things played a major role in their success and survival; an informative guide, a raft made of a flexible and durable material, and a team of people who adapt to commands of the guide quickly.
First, the guide informed the rafters of the erratic nature of the river and how to prepare for sudden changes along the route.
Second, having a raft made of a durable yet flexible elastic material allowed the vehicle to glide over jagged stones and rocks that would have otherwise easily broken a rigid wooden boat.
Third, having a team comprised of people who could listen attentively to the guide and adapt to new orders as the conditions of the river changed ensured success.
In the scripture passage above, King Solomon explains in the proverb that the journey of life is not always clear or simplistic, and during those periods in our lives, we must trust in the wisdom of God through prayer and scripture.
As the vacation season nears conclusion and we turn to the final months of the year from September through December, it may seem as if we are embarking on a journey down a rapid river filled with meetings, budget discussions, charge conferences, and upcoming seasonal events.
We, the followers of Christ, do not ride these rapids alone, because Jesus accompanies us. Keep in mind that we have an experienced guide, so remain calm and assured in your decisions as we ride the raft of faith over the bumps and pitfalls of uncertainty. Because of trust in our Savior, we will trust and adjust.