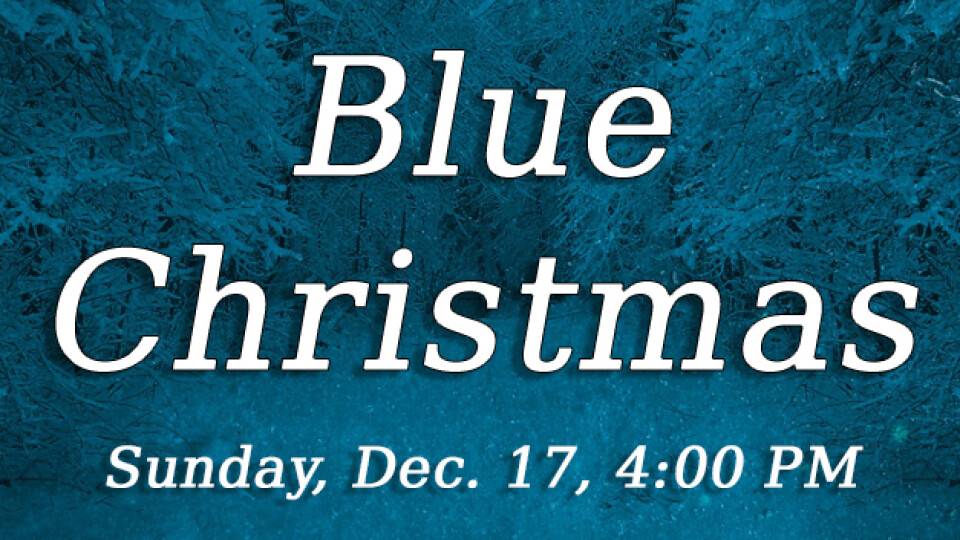 Sunday, December 17, 2017, 4:00 PM - 5:00 PM
The holiday season is hard for some of us, but we as a church community want to remind you that you are not alone. Part of the reason for Jesus' coming was to bring hope and comfort.
On Sunday afternoon, December 17, at 4:00 PM, Pastor Don will be conducting a unique Christmas season experience. "Blue Christmas" is a Service of Remembrance and Hope, for those who are mourning or struggling during this season while those around them are celebrating. The service will include scripture, prayer, candlelight, quiet meditation, and the sacrament of communion. If you, or someone you know, could benefit from this kind of Christmas experience, you are invited to come.